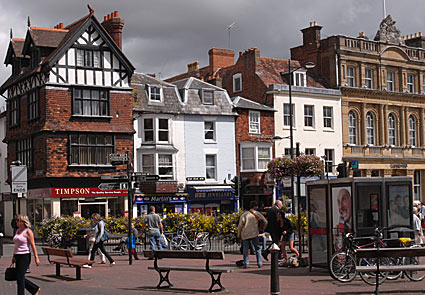 Senator Paul Simon had a vision.
A generation ago, there was a national concern that students without access to computers would fall behind their peers and be at a competitive disadvantage in seeking jobs; the same could be said today of students without access to global educational opportunities. At a time when access to higher education has become top national priority, attention must also be given to the quality of education provided, which in today's global economy, must include an international element. Nearly three-fourths of Americans surveyed in a recent poll commissioned by NAFSA said they believed that America's higher education institutions must do a better job of teaching students about the world if they are to be prepared to compete in the global economy.

Study abroad opportunities are effective in helping students develop practical skills that complement classroom learning, including foreign language fluency, improved problem solving, analytical skills, tolerance for ambiguity, and cross-cultural competence. Recent studies also show a positive correlation between students who study abroad and higher grade point averages and degree completion rates. Currently, however, only about one percent of all college students have access to study abroad each year.

The Simon Act sets an ambitious goal: that in 10 years' time at least one million American college students from diverse backgrounds will study abroad each year all over the world, especially in developing countries.
The Samford University Office of International Studies is committed to contributing as many Samford students as possible toward America's goal of 1 million abroad. If you choose the "programs" button at the top of this page, you'll see more than 50 opportunities Samford students have to study abroad.
Senator Simon had a vision of how the world could become a better place. What is your vision?